Square introduced a pay-as-you-go processing way back in 2009 and has since revolutionized how payments are processed in the world today which onlyrequires using a smart phone and a card reader that can be plugged into the mobile phone which has made payment processing a lot easier.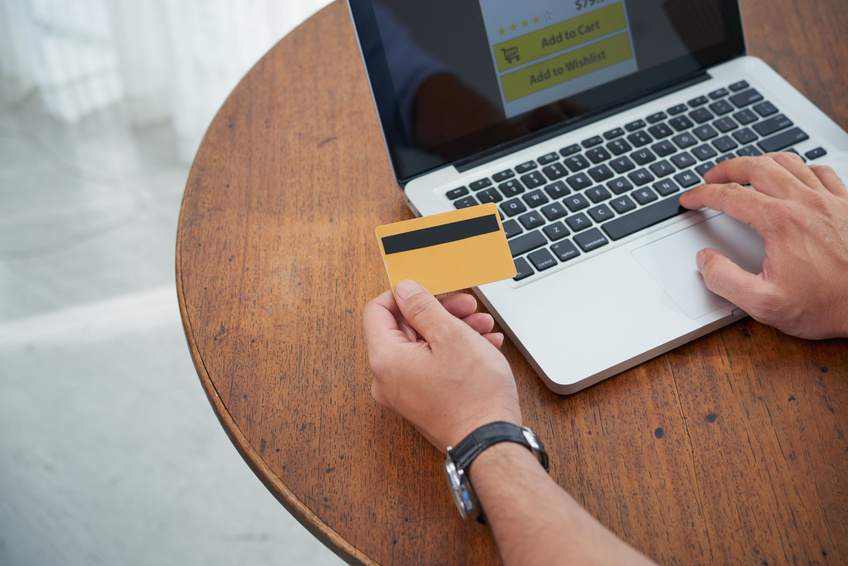 Before that, businesses such as retailers and restaurants among a few had to open traditional international cbd merchant account which were a chore to open and maintain wherein long contracts are involved and also come with fees for early cancellation. Small vendors like artists had to accept cash or check payments only. At first glance, Square seems to be simple to use but it comes with its own risks and costs. Square is a standardized service that uses third-party merchant account or a shared merchant account with other users of the service provider. Applying for a Square account is completely free and very convenient. To be able to sign up and have a Square account, basic information is required, it is also needed to verify the business and the email address provided. Credit reports and bank statements are not required to be submitted. Square skips the traditional underwriting procedure for it to offer its no-frills application process. This policy of Square has resulted to merchant complaints of Square holding funds and also sudden account cancellation done by the Square's fraud prevention team. Unfortunately, it is not easy to find help when Square suddenly decides to deactivate a merchant account.
Square has becomeIt's easy to get an account — but unfortunately for some customers, it's not so easy to find help when Square suddenly deactivates that account. Their customer service team does not respond quickly or effectively to the merchant concerns.
There had been many merchants who reported to have their accounts were closed by Square abruptly. Below is the list of problems that these merchants reported in relation to the sudden closure of their Square account.
They all received an email notification from Square regarding the deactivation of their merchant account due to high risk activity transactions pattern that were found by Square team. The said merchants claimed that they declared their business type during their Square account application process. This happens because there was no underwriting that took place and Square just let the merchants start to process payments.
Square also suspends payouts to the merchant bank account and holds the funds in the reserve account for about 30-90 days. This is included in the Section 14 of the Square payment terms and it is stated in there that "We may require a Reserve for any reason… in an amount as reasonably determined by us to cover potential losses to Square."
Square does not provide number for customer support and emails also go unanswered making it hard for the merchant to know what really happened.
There are still preventive measures that merchants can take to prevent Square from freezing the account and be able to receive money on time and also avoid dealing with Square customer support that is very hard to get in touch with.
The Merchant must fully understand the Square's reserve policy. The Square legal agreement can be found on the company's website. The most important information is at Article 13 of Square's Payment Terms which describes the Square reserve policy.
To sum up, Square reserves the right to suspend or delay payouts to merchants at it sole discretion as long as they find it deem necessary. The most extreme portion of the agreement is that Square is allowed to collect amounts due to them without prior notice to the merchant, by making withdrawals or debits from the Reserve or any bank account linked to the merchant's Square account. The said provision in the agreement is not included in the company's advertisements of products and services.
Square previously enforced limit on card-not-present transactions until November 2013. Since then, Square claimed to eliminate the policy and has started to allow merchants to process any transaction type or amount without limit. But this doesn't mean that the company will stop holding funds should the business be tagged as high-risk.
Square has an undisclosed algorithmic risk factor that they are using to calculate a merchant's account. Many merchant's account were put on hold despite being legitimate swiped transaction. It has created a greater degree of unpredictability on the merchant account status.
The merchant must ensure that the industry type of the business does not fall among the restricted industry and are not considered as high-risk or illegal business. The sign up process of Square is very lenient and does not screen out businesses ahead of time. The merchant will be allowed to process payments until such time that Square's fraud prevention team determines that the merchant's business type is under the restricted and high-risk industry and freezes the merchant's account. This can be avoided by rigorously checking if the merchant's business type does not go against the Square service agreement.
The merchant must also anticipate unexpected growth of the business which can also lead to a sudden increase in processing volume that can possibly trigger fraud protection measure set by Square. When the transaction volume increases dramatically without advising Square beforehand, merchants became at risk for account freezes.
It is very important for merchants to read carefully all the terms and conditions before signing up because although it is easier to start up merchant accounts thru payment aggregators, merchants must be careful with using accounts from payment aggregators because it comes with the possibility of frequent account termination and also frozen funds held in reserve that can create a big problem for ecommerce business.
There are better options for merchants who experienced having a sudden closure of account from Square. Merchants can choose for alternative payment processors to process payments again and also protect their businesses from chargeback and fraud. There are high-risk merchant account providers (for both domestic and offshore accounts) that can provide a full-service payment solution suitable for the merchant's unique business needs. Merchant account providers can play a big help in cultivating banking relationships that can give the company the leverage.
Instead of whining over the closed Square account, merchants must find ways to continue processing payments for their business. Merchants can reach out with payment processors that specializes with high-risk accounts of the industry sector that the company belongs to.